Are you a Director, CEO or aspiring entrepreneur who's founded or works for an awesome, innovative and forward-thinking company but has a marketing strategy from 1982 and you have no idea of what a meme is? Well, fret no more. The MinorityEye is here to take you "Back to the Future," sorry I couldn't resist adding a little 80's humor.
Let's be honest nobody reads newspapers anymore, except my great aunt Betty. We call her Auntie No No, because when we were kids, she wouldn't let us do anything. Heck, even Granny gets her news from Facebook these days. She loves telling me about stories she saw "On the Line," she's adorable, I don't have the heart to correct her.
If you're honest with yourself, you know what we know and Granny knows it too; print media is dead, radio is dying, and TV is on life support. Not only is it touch and go for TV right now, it's terribly expensive when you consider the fact that you can achieve about the same results online with less money.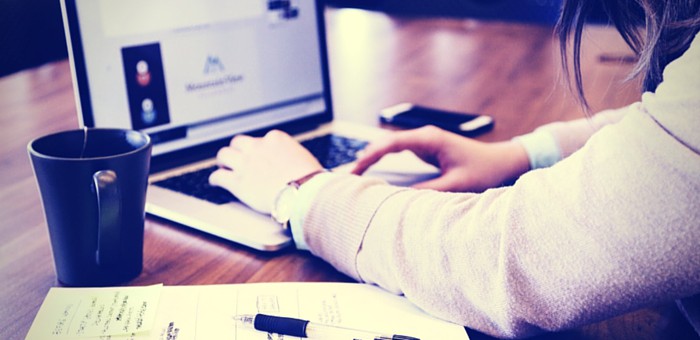 So what's holding you back from upgrading your marketing strategy? Do you know what is digital transformation in business? We're just going to go ahead and say it, you have "Nostalgia for the 80's." We know you miss the 80's, we miss them, too, but let's be honest, the only thing great about the 80's was the Space Shuttle, Bruce Springsteen, big hair and 80's R&B music.
But unlike fashion, which always comes back around, media platforms aren't quite the same. When it's dead, it's dead. There's not going to be a resurgence of love for VHS or Cassette tapes. And you can go ahead and add newspapers, magazines and FM/AM radio to that list.
The consumers your company is trying to reach are not sitting down and reading the newspaper with their morning coffee. So, the chances of them seeing that half-page ad your company spent $4,500 on, is slim to none. Today's tech-savvy consumers aren't listening to the car stereo on the way to work, they're playing music from the playlist on their phone that's connect to the car stereo via Bluetooth. And you can forget about them catching that 30-second commercial spot that you spent a fortune on to promote your grand opening during the local 6' O'Clock news. They missed that.
The truth of the matter is that there is no need to watch the evening news because we're in a connected generation and most people get their news from their Facebook timeline, Twitter feed and have it delivered to their inbox from a variety of online sources. So, if you want to reach audiences today you have to reach them where they spend most of their time. Online and on their mobile device.  
I get it.  Change is hard; especially when you don't know where or how to start but that's where The MinorityEye comes in.  The MinorityEye has the tools and the background to make your transition into digital marketing easy, manageable and cost-effective.
If you're still reading this, I'll assume you're interested in putting your marketing 'On Fleek', so let's talk business.
If you're Old School, you can contact us at 803.619.3752 or by email at [email protected]. If you're a Digital Native, like us and are constantly connected, feel free to text us, inbox us on Facebook or send us a DM on Twitter.